The Waterloo Music Bar, Blackpool - Tuesday 19th of October 2021
Twin-guitar classic rock pioneers Wishbone Ash return to Blackpool as a part of their European Tour. Take this opportunity to discover for yourself why the music of Wishbone Ash still endures after over 50 years and why they still retain their reputation as one of the busiest bands in rock.
Andy Powell of Wishbone Ash was voted "One of the Ten Most Important Guitarists in Rock History" (Traffic magazine 1989), and appeared in the "Top 20 Guitarists of All Time" (Rolling Stone). Melody Maker (1972) described him as a part of "the most interesting two guitar team since the days when Beck and Page graced The Yardbirds".
ADVANCE TICKETS
£20 (NOW OFF SALE)
ON THE DOOR
£25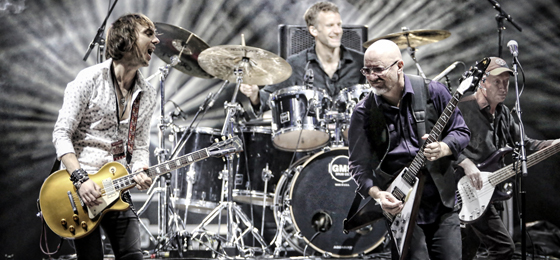 Live from Shepherds Bush (2009)
Website managed by Coast Town Events Limited - 2021